Disclaimer: This post may contain affiliate links. For more info please see my disclosure policy.
Are you a planner? Do you wish there was an ideal homeschool schedule that worked every time? Or, are you the wing-it-by-the-seat-of-your-pants kind of person because schedules are way over-rated?
I definitely fall into the former category. I like having things planned out. During the summer when life seems calm, and I've forgotten all the woes of the previous year, I enjoy planning our school day for the upcoming year in a beautifully colored spreadsheet. It's relaxing. It's exciting. And…it's totally unrealistic.
In their hearts humans plan their course, but the LORD establishes their steps.
Click To Tweet
For example, here is our planned routine for the year:
Look's pretty, doesn't it? However, in reality it looks a lot more like this:
Ha! Sometimes life is messy, especially with a new baby in the house, but that's okay. As you know, no one's life is picture perfect as much as it may appear from the start. There will be days where your schedule looks anything but picture perfect. And that's okay. As Proverbs 16:9 says,
In their hearts humans plan their course, but the LORD establishes their steps. (NIV)
It reminds me of God's plan. It was picture perfect in the beginning until sin entered into the world and though we try to live up to the perfect plan, we know we never will. Thankfully, that's where Jesus comes in.
It's the same with our homeschool schedules. Should we have a plan? Definitely. Should we expect to follow it to a "T"? Definitely not. Life happens. Sin happens. God may have something different in store. Whatever the case, we know that His steps are better, and tomorrow is a new day.
What have you learned about yourself, your kids, or your schedule when things haven't turned out like you planned? Share below!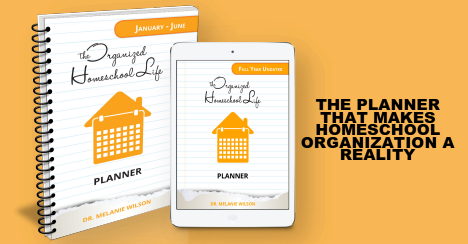 Check out even more homeschool scheduling ideas on the iHomeschool Network.