Looking for a new planner for 2018?  Ready to get your home, blog, school, finances, or meals in order?  Hope to be able to do so for free?
While I still prefer having all my planning printables match, with resources like these you can mix and match to create your own organizing masterpiece with just the use of your printer.  Here are links to 100+ 2018 Planner Printables.  Happy Planning!
Daily and Weekly Planners
Monthly Planners
Home Management Planners
Meal Planners
Financial Planners
Fitness Planners
Blog Planners
Teacher and Student Planners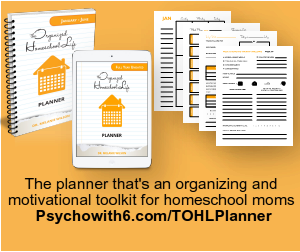 Holiday Planners

Other Planning Printables
Did I miss a planning printable for 2018 that you like?
Include the link in the comments so we can all take advantage of the gem you've found.  You can also find other great planners on my Planners and Organization Printables Pinterest Board so check it out!
*Check out even more amazing 100 lists at this cache of homeschooling and family treasures on the iHomeschool Network.
You May Also Find These Helpful