Spoken of often in my Keepers presentations and other blog posts on this site, today's topic is:  The Task Notebook.  A Task Notebook is a notebook created to help you keep track of both those day-to-day to-do items as well as annual, semi-annual and quarterly items that you often forget because they are never written down.  


To create a task notebook, you will need 3 items: a package of 4×6 index cards, a basic photo album with 4×6 sleeves, and a fine tipped dry erase marker. Personally I use a cheap 4×6 album with one sleeve per page but you can choose one larger if you like.  It doesn't matter. Keep in mind though that you want the book to be portable and durable because it will go all over the house with you and it will get used a lot. The only requirement is that it needs at least 40 sleeves.

Once you have collected these materials, you can then begin to create your personalized task notebook. Your task notebook will be organized into two sections—a weekly section and a monthly section. To begin, you may either download my task cards or label 28 cards for the four weeks in a month as follows: "Week 1: Monday," "Week 2: Monday, "Week 3: Monday," "Week 4: Monday," "Week 1: Tuesday," etc. During the months that there are 5 weeks in a month, you can either choose week 1 or 4 to repeat twice that month or you could just consider it your "vacation from chores" week. Personally, I really like that idea!
After labeling your 28 cards, choose which chores you would like to accomplish every week.  Decide which days of the week would be best for accomplishing these tasks and spread them out. I've chosen to make Sunday my "day of rest" so I don't have any weekly chores assigned to this day, (except for taking the trash to the curb which is a must if I want the trash man to pick it up) but you may want to divide the chores up differently so you feel more rested on another day. Feel free to divide your chores among the days of the week so that they are most attainable for you and your schedule. Once you have finished assigned weekly chores, each of your tasks lists should be the same for each week. In other words, Week 1's Monday and Week 2, 3 and 4's Mondays should all be the same. Diversity will come later.  Again, feel free to download my task cards for a place to start.

A special note about the "Community Care Call" task you will see each week on my cards. Once I came home with Peanut I discovered how selfish I was and how little time I devoted to reaching out to others as I was so preoccupied with "the baby." Thus I began to make a point to reach out and call, text, e-mail or Facebook at least one person each week whom I thought needed encouragement, prayer or just someone to talk too. In giving back I've also been able to receive as well. This may not be something you necessarily need to write down in your task notebook but for me, just checking it off, gave me an extra reason to reach out to others.
When looking at my task cards, keep in mind they do not include every day chores such as washing the dishes, taking the dog for a walk, or cooking dinner. Some people choose to have an extra card in their task notebook for daily tasks such as these that can be checked off every day. That said, you see in my examples that there are fill in the blank spots on my task cards for "daily to-do" items.  This is where I assign my monthly to-do items (explained below) and write down unique to-do items such as "pick up dry cleaning", tasks that are not regular reoccurring tasks.
These examples also do not include personal items that I've added to my task notebook such as which exercises I've chosen for each day, which days I gave Teacup a bath (babies generally only need a bath once or twice a week until they begin to crawl and then its every day baby), people whom I want to call regularly, or my regular library trip. That is why you are creating your own task notebook—so it can be personal and fit your needs.

Now that you have begun your basic weekly task cards, the next step is to add tasks to these cards that you will only want to do once or twice a month. This would include items such as:
 Changing your air filter
 Writing birthday or anniversary cards
 Dusting ceiling fans, air vents and blinds
 Phone calls to family or friends
 Wiping down the kitchen cabinets and refrigerator door
 Mending clothes
 Vacuuming inside furniture
 Organizing baby photos into an album
 Cleaning out the refrigerator/freezer
 Cleaning the dishwasher
 Disposing of monthly statements and receipts
 Preparing the next month's budget
 Give the dog his heartworm pill
Spread these monthly items out over your four week cards, being careful not to assign too many tasks in one week or on one day. For instance, I have chosen to change the air filter on the Week 1's Thursday and mend clothes on Week 3's Monday. I also try to assign monthly tasks that would be easily handled with the other tasks I am already trying to accomplish that day. As an example, I know that Monday's are the days I'm already trying to clean up the kitchen so cleaning out the refrigerator/freezer on a Monday would be an ideal day since I'm already working in that room.

Once you have finished adding your monthly tasks to the weekly cards, you can slide these cards into the front of you photo album or task notebook in order, Week 1 through Week 4. You are now ready to create the second section of your task notebook—the monthly or yearly section. For this section, you will need twelve note cards, one labeled for each of the twelve months of the year, January through December. Now comes the task of assigning chores that you only want to accomplish every two, three, four, six or twelve months. Most of the tasks I've listed on my task cards are there because of quite a bit of research on my part to discover how often things need to be cleaned or replaced. For instance, did you know that you should replace your toothbrush only every three months? Or that you should wash your curtains twice a year and clean your light switches and door knobs every two months? Not to mention that you need to replace your hair brush and makeup brushes every year unless you regularly wash them with soap and water every few weeks. If it were not for my task notebook I'd never keep up with when I need to do these irregular tasks. That said, these cards also provide me a place where I can keep track of family and friend's birthdays.  I can then check their date off as I mail their birthday card or shop for their birthday present.  

After completing these twelve cards, you can place them at the back of your photo album and your task notebook is complete. Of course you may have to tweak it a little bit as you give the tasks a try and realize certain tasks may need to be moved to another day or another month but overall you should feel much less overwhelmed as you've just divided the enormous task into bite-size pieces, attainable one day at a time. Unlike handwritten to-do lists, this task notebook is portable and reusable. Just use your dry erase marker to check off the tasks as you complete them or add new tasks as you see fit, and you can wipe the slate clean later on the month with a facial wipe so that you are ready to begin again when the cycle starts over.  

Special Note:  For computerized and mobile device fiends, I now often use Evernote to keep track of  my task cards.  Evernote is a great app which automatically syncs all your entries between your computer, the internet, and your mobile devices.  I love that I can type in my to-do list into my computer and then carry it around with me on my iPod.  It even provides little check boxes you can click and unclick as you complete tasks.  Best of all, it's free!  So, if carrying a task notebook around isn't your thing then check this app out.  It may be the next best thing since sliced bread.


Download my Task Cards now–FREE!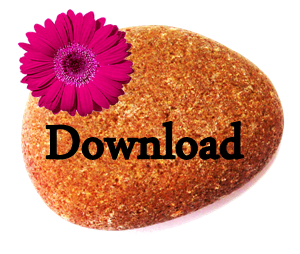 *When you print, be sure to select 4×6 as the paper size.